Home
Main content starts here, tab to start navigating
The Red Lion
A Bleecker Street Institution
Visit Us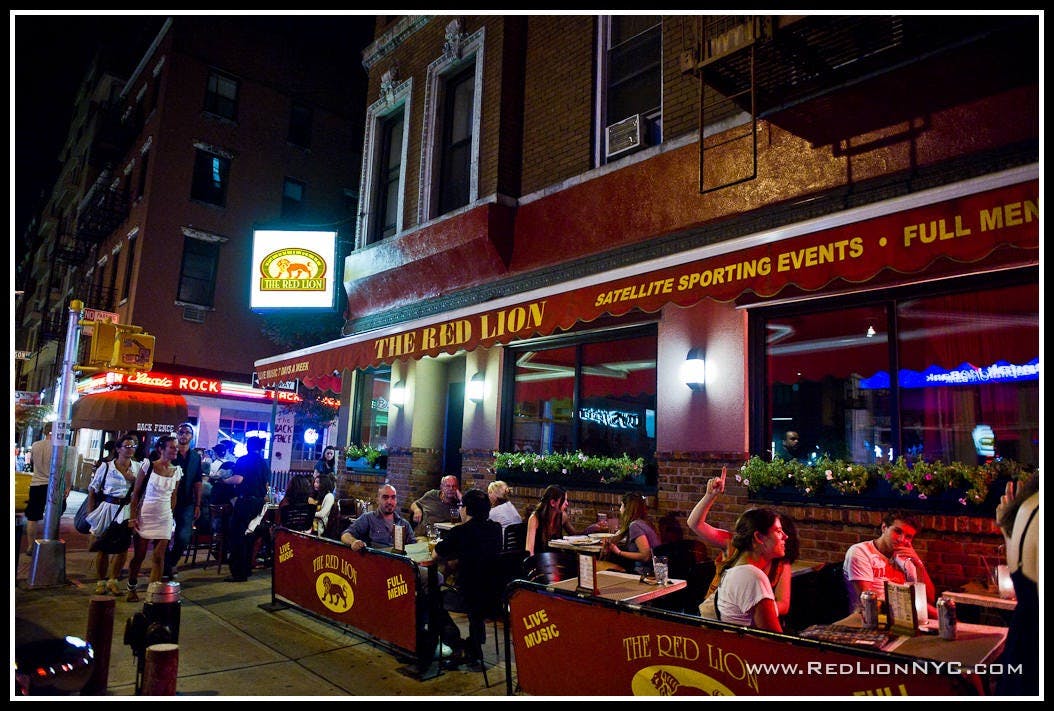 About Us
A night out with friends is always a night to remember. And whether you're ready to dance to live music or you're more in the mood to kick back and watch European football, The Red Lion is where good people come together to have good times.
Our experienced bartenders are always excited to welcome in regulars and meet new faces in the community.
We've been coming here for a long time. We love it.
Diana is amazing and always so friendly.
There's live music 7 days a week.
One of our favorite places in New York!
- Tom M. from Houston, TX
I loved this place. Great live music. Their service was attentive. It was a laid back atmosphere with a good vibe. They had a menu with lots of options for food and drinks. Will definitely come back.
- Yesi G. from Jersey City, NJ
This is a great casual spot with a good crowd and excellent, attentive staff. George took great care of us behind the bar. Thank you! Come here, you'll feel welcomed immediately.
- Michelle C. from Dearborn, MI
Three rock and roll bands, cold beer and amazing people! What else can you ask for in NYC?
- Claudia B. from Boston, MA